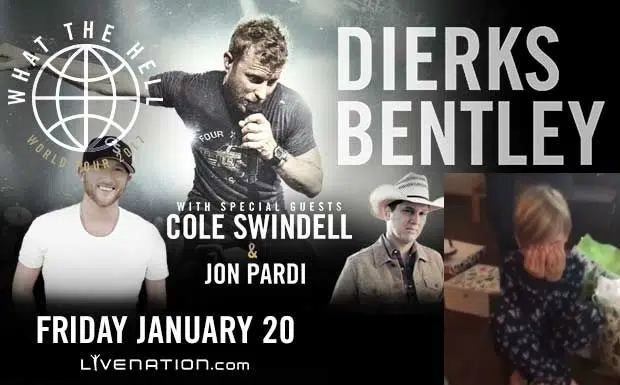 There are A LOT of concerts coming to Winnipeg in 2017.  With all these shows, I'm thinking a lot of people got concert tickets for Christmas.
If you did, I'm sure you were excited.  Maybe even as excited as 10 year old Koen,  who broke down after receiving tickets to Dierks' What The Hell Tour with Cole Swindell and Jon Pardi.
Love that excitement.  Dierks Bentley will be in Winnipeg along with Cole Swindell and Jon Pardi on February 1st.  If you still don't have your tickets, you can snag some HERE.