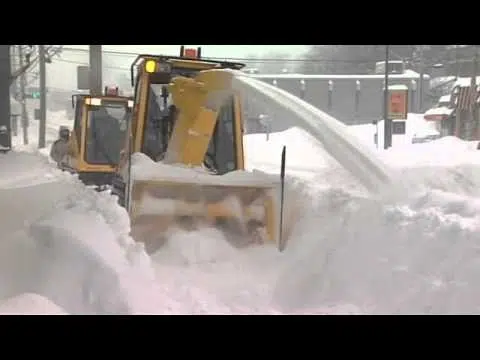 Finally someone agrees with me regarding Sidewalk Snow Plowing! A new poll suggests after 19 million was spent on all aspects of snow-clearing, level of satisfaction is less than great. Highest numbers went to the Quality of work on residential streets, while response times received good ratings as well.
Taxpayers were less than pleased when it came to Sidewalk cleaning. The excuse from public works was too many snowfalls straining the city's resources. Many of us have found , the  cleaning of our  public walks leaves plenty to be desired and with only 30 machines to do the job when major  snow occurs , the system becomes  inadequate.
I'm a walker and love to be able to have the freedom to "hoof-it", down a sidewalk on a frigid winters day. i'm unable to do so when heavy snows prevail , because of the late response times by side-walk plows. like many , i'm forced to the road. As a result , after several days , when side-walk plows begin , they rarely clean to the concrete because of a build up from people attempting to break-trail. Living in the Village , where hundreds in Hi-Rises ,call home is always frustrating.Many times its a week before sidewalks get cleaned. Priorities for walks near schools , on bridges , hospitals  and  large apartment areas should be given. Today's latest research poll would vouch for that!