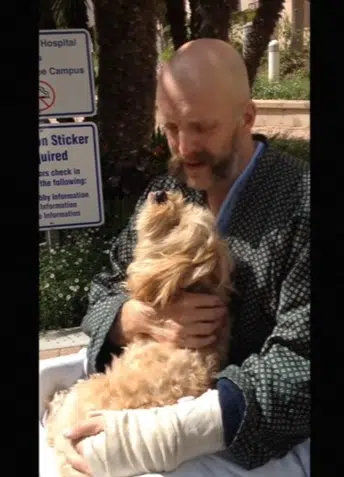 Following a serious car accident earlier this month, actor Jim Tavaré (aka Harry Potter's Tom The Innkeeper) has been in intensive care healing his multiple broken bones and collapsed lungs.
This past week, he was reunited with his dog 'Mr Kippy', who was actually with him at the time of the accident.
Music at the end of the clip was performed and dedicated to Jim by Bernard Salles with Orchestre Symphonique du Sud-Ouest.
(Photo credit: Jim Tavaré YouTube)