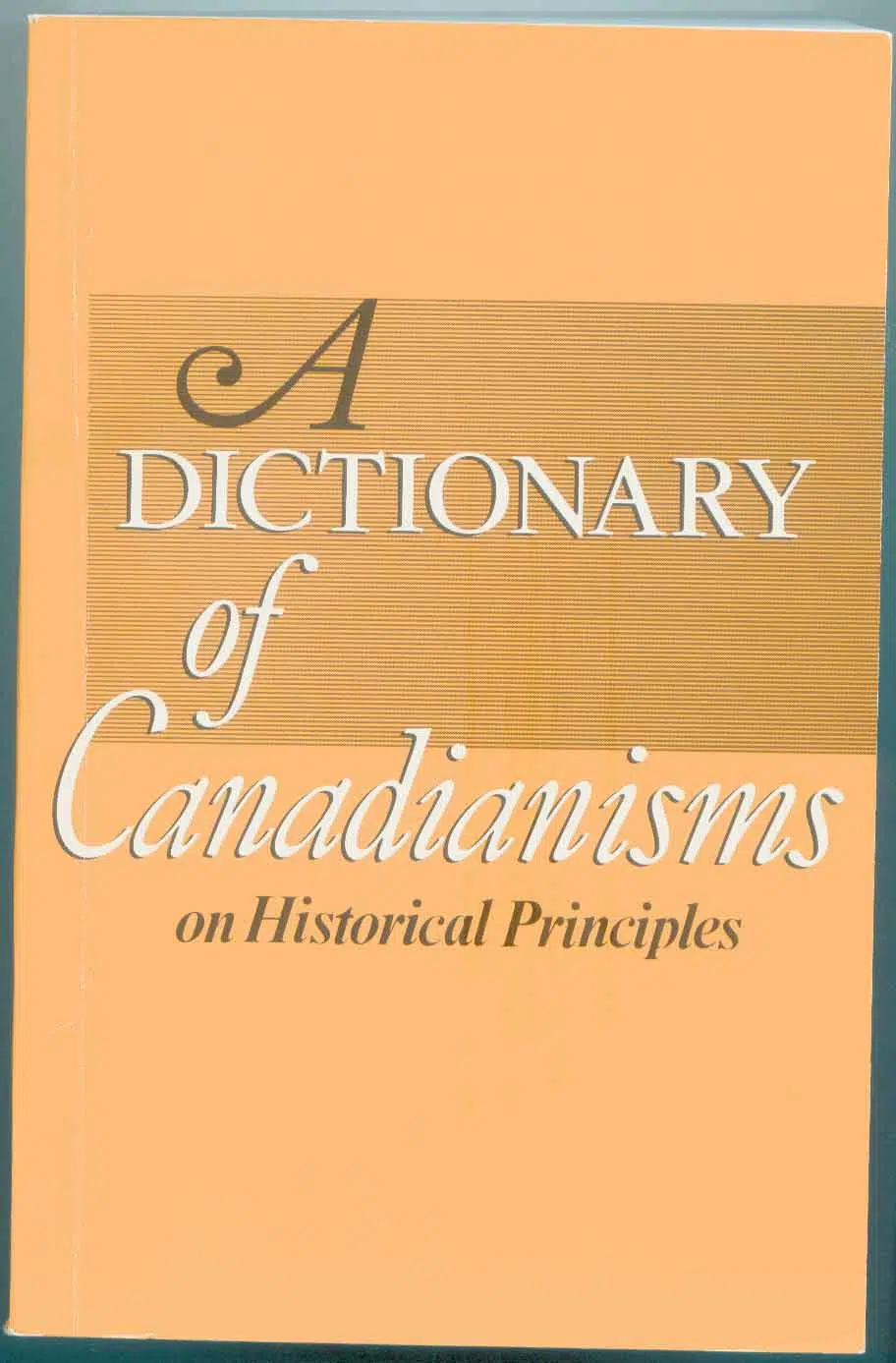 It's a GIFT every Canadian would love. A Dictionary of Canadianisms. Our own book for language which Canadians understand. A Dictionary which also arrives in time for our country's 150th birthday!
The NEW YORKER describes this as more or less an exaggerated version of Minnesota speech. This new and expanded edition took eleven years of work in order to appear on Canada's 150th anniversary. What stands out is the fact that we are a nation of many peoples, hence many regionalisms in speech. One example is " Parkade", described as a multilevel parking garage found in  Alberta and associated with  the BAY Department store. "Bunny hug", is a Saskatchewan term , for a  hooded sweatshirt. Double-Double , of course refers to a Tim's Coffee with 2 creams and 2 sugars. What Canadian doesn't know that a "two-four" is a case of 24 beer.
The Dictionary has everything you ever wanted to know about "EH". A true Canadianism and defined by five meanings said to be associated with urban , blue-collar speech. Immigration officials even use EH , as a marker to tell Canadians from Americans.The Globe and Mail describes the book as fascinating. A cornucopia of cultural terms from colonial, Indigenous , French , American and others which have shaped the way we speak today. I'll be in line at McNally's later today to pick up my copy.