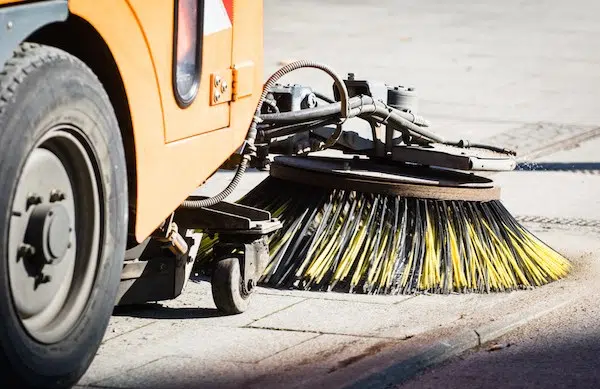 500 personnel  will team  with 300 pieces of equipment tomorrow at 7am ,  for Winnipeg's annual city-wide spring clean-up. Sweeping of the entire street network including back lanes takes place over the next five to six weeks. Crews will initially focus on the downtown area, major routes, bridges and overpasses. During the $6 million operation, sidewalks, active transportation pathways, boulevards and medians will also be swept on main routes, bus routes and collector streets. As well, crews will be cleaning up litter and debris within our City parks. Clean up of boulevards in residential areas will be limited to areas where there is excessive accumulation of sand.
It's a massive  job with  more than 7,000 lane kilometres of streets, 1,600 lane kilometres of walkways and over 50 bridges and medians being tackled. Temporary NO Parking signs will be up so be aware or you could be towed and ticketed.
Citizens are urged not to rake yard waste material or other debris onto streets as this can plug drains and cause ponding problems as well as increase the risk of basement flooding. Debris should be put out for regular garbage collection. Compostable yard waste material (e.g., grass clippings, leaves) can be placed out for yard waste collection in any reusable containers without a lid, cardboard boxes, or paper yard waste bags.