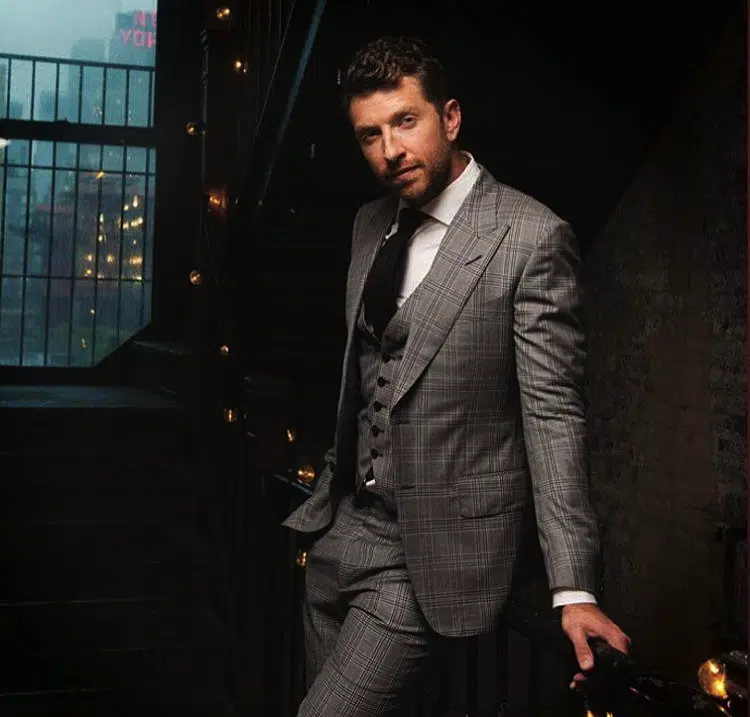 ICYMI, Brett Eldredge revealed in a recent interview that he's totally ready for love.   So ladies you have a chance!  BUT, if you do ever get the chance to go on a first date with Brett Eldredge, don't expect anything normal and boring!
He says when it comes to a first date, he's not interested in the same old, same old.
"I  don't wanna watch a movie that somebody's already watched before. It's  like, 'Oh, I love this movie.' It's like, 'No, let's watch one that  you've never seen and I've never seen,' and it's something new, and we  both get to experience it together."
And honestly, watching a movie doesn't even rate very high on his list of idea first dates.  He'd prefer something a first date that involves adventure and trying new things!
"If you've never gone to the top of  this mountain, seen this view in this town, well, I'm gonna show you it.  I like to experience new things with people, and that's what I try to  do, if I'm ever going on a date, or whatever."
For today's #AtWorkSocial, let's plan the perfect first date in Winnipeg!  Where should you go and what should you do?  What should you avoid?  Join the conversation!  Give me a call at 204-780-1041.