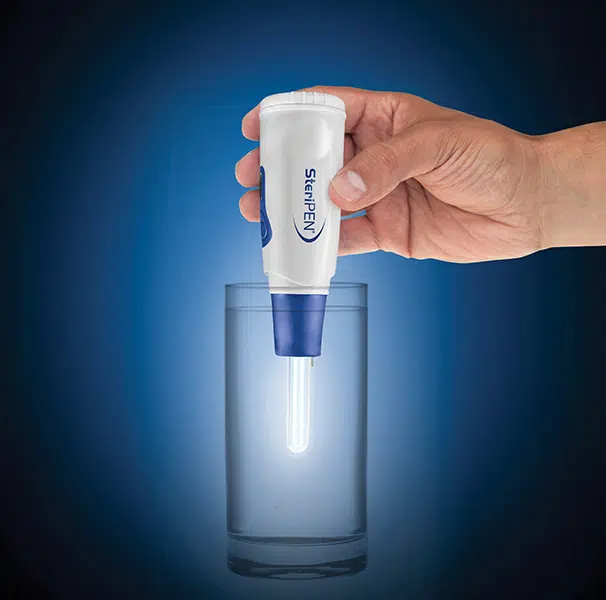 Who doesn't love to Travel? Technology has made it so much simpler from a few years ago .Long gone are the days of forgetting tickets at home. Advances can make our travels flow more smoothly. I've just recieved the latest AIG Travel Guard  Times update  with  4 new travel gadgets  which may make  your next trip , easier.
SteriPEN™
SteriPEN technology uses ultraviolet light to destroy waterborne microbes and purify water. In just seconds you can have safe drinking water whether you are camping and drinking stream water or just apprehensive about overseas hotel tap water. The traveller version is lightweight (3.6oz) and portable (6.1 in.) and runs on two disposable batteries.2
Psi Bands
Pronounced "sigh" bands, these chemical-free wrist bands use acupressure points to reduce motion sickness for long car, boat or airplane trips.1
Digital Scale
Ever go on vacation and end up buying another suitcase worth of souvenirs? You pack everything up but now you have no idea if your luggage is within the weight limit for the airline. With a handheld digital scale you can easily avoid those hefty overweight luggage fees and redistribute belongings before you arrive at the airport.
 Lighted Reading Glasses
Never again will you wrestle with the overhead lighting on the plane for that exact right angle so you can read. Lighted reading glasses allow you to illuminate what you're reading simply by looking at it. Here's an example…  Neat!