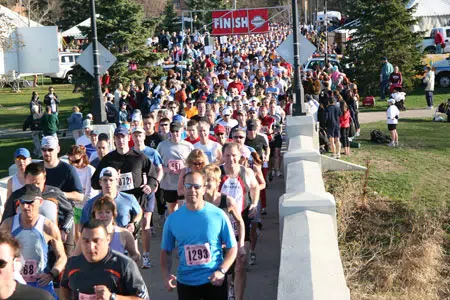 Feeling like a SUMMER  week-end , with plenty of super happenings to enjoy!
SUNDAY-ASSINIBOINE PARK for The  Winnipeg Police Half Marathon-10 am.
SUNDAY-The MS Walk- Forks Festival Grounds-1500 plus taking part. 10 am.
ON NOW- The Winnipeg Wine Festival at RBC Convention centre-130 wineries offer 450 samples-super popular so log on at www.winnipegwinefestival.com
Check out ART CITY , West Broadway's not for profit annual fundraiser, Future Shock , at the Marlborough- www.evenbrite.ca
SUNDAY-if you like JAZZ then the Winnipeg Art Galllery is the place to hear The Winnipeg Jazz Orchestra-2pm and 730pm.
FRIDAY Night- Bronx Park CC for another NERF Battle- Details at 204-588-1257.
Now on at the FORKS- The Buskers Festival-( See Winnipeg's BEST Street Performers)
THEATRE:
Winnipeg Jewish Theatre- The Whipping Man- On Now- www.wjt.ca
Burton Cummings Theatre-STOMP-Saturday and Sunday-
CONCERT  HALL -Manitoba Mon Amour-Symphony and Singers supporting FRENCH Culture-Saturday Night-Info at www.wso.ca- SUNDAY-at 2pm- FRED PENNER and Big Kids are invited.
Celebrations Dinner Theatre- Greased2
MTC-Mainstage-Story of SARAH Ballenden a Metis  against the landscape of the new Red River Settlement.
MTC-Warehouse- 12 Angry Jurors-Friday and Saturday Night.
Manitoba Theatre for Young People at the Forks-FRIDAY Night 8pm-Come for the huge Family Sing-a long- Pete Seeger's The Incomplete Folksinger-Richardson Hall @ MTYP  
U of W- Cello Recital- Saturday Night.
SUNDAY- Bethel Church on Stafford- Winnipeg Male Chorus with special guests the Divas and Winnipeg Boys Choir- 230pm-
Winnipeg Art Gallery – Sunday- Music- Broadway and Beyond with Choruses from Garden City and River East Collegiates.-230pm
On This Weekend- The All Dentist play- Luck Stiff- a Murder Mystery Farce Fundraiser for Cancer- Tickets at a premium-U of W Asper Centre.
MOVIE OPENINGS!
A QUIET Passion- Life of Poet Emily Dickenson-Grant Park-Highly Rated at 4 and a Half Stars.
GUARDIANS of The Galaxy Vol.2- Big Budget SEQUEL-Expected to Smash Box Office Records-Predictied to gross a 150 million this weekend-6 Theatre showing this……