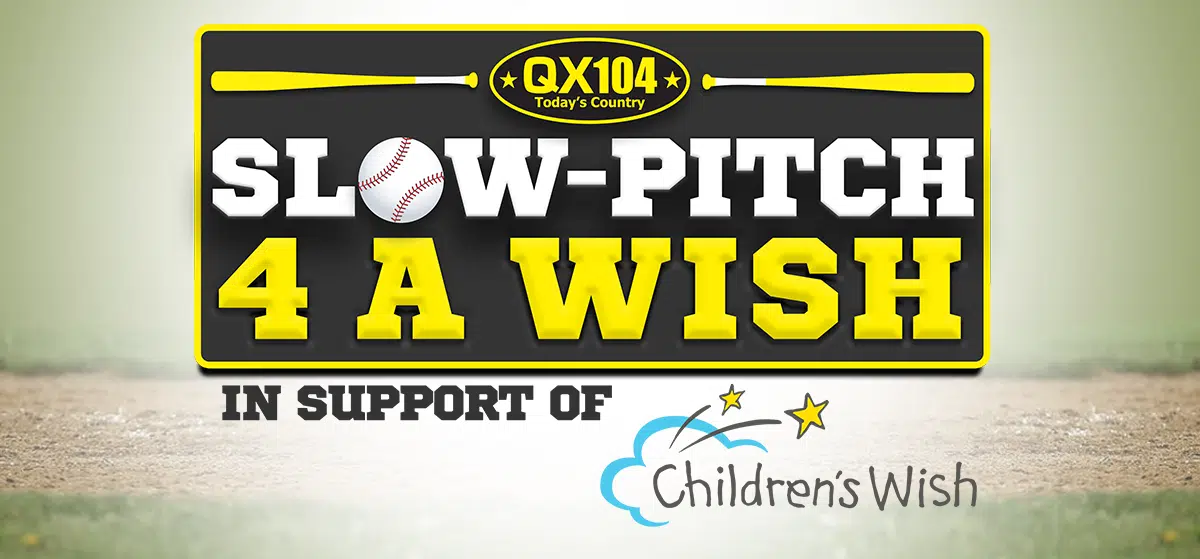 Back in my Vancouver days, I played in a slo pitch league that featured teams from the restaurant and bar industry. You could imagine how those Sunday games went. It was a blast, a league I'll always remember fondly. The best part about these teams is that they all participated in an annual tournament called "Slo Pitch 4 Kids". Through the year, they would fundraise money so that they could make a donation that was larger than the actual tournament registration fee. Our team, which originated at a bar called Furniture Warehouse, then over to Relish (both places I bartended at), would hold a bash every year where the bartenders would donate their tips to the cause. Next thing you know, our team alone would raise around $6,000. One year, even though we actually won the tourney, we actually bragged more about the contribution we were able to make to the kids in need of a dream to come true.  It all lead to an annual donation in the $150,000 range from the organizers of the tournament to the Make A Wish Foundation of Canada (with a big portion of that thanks to the fact that beer companies donated the booze, which meant the dollars we spend on beer went to the cause). Those who chaired the tournament are incredible people, and they, along with this tournament, were our inspiration to create our own "Slo Pitch 4 a Wish".
We've joined forces with the folks from The Children's Wish Foundation, ensuring that all money raised from our tournament will stay local. This is where you come in to play. We need teams! It's our first slo pitch tournament! We want to make this an annual thing! HELP MAKE IT A SUCCESS! Talk to your friends, family, co workers, and get everyone on board. All we ask of you up front, is $100…and then, we give you the tools (including an online link) to raise $1,000. If we hit 40 teams, that's a minimum of $40,000 raised just from registration alone…that's 4 wishes for children that can come true! Look, if my brother can get off of his wallet to register a team and drive from Killarney, which is what he's doing, then I have faith you can do the exact same thing.
Oh, I should mention that this isn't your regular slo pitch tournament. There will be a kids zone, beer gardens, and LIVE MUSIC! We'll also be featuring a celebrity game on the Saturday night, and you may be familiar with some of the names joining us…we'll be announcing that soon.
SIGN UP YOUR TEAM BY CLICKING HERE
Thank you so much! See you on the diamond!