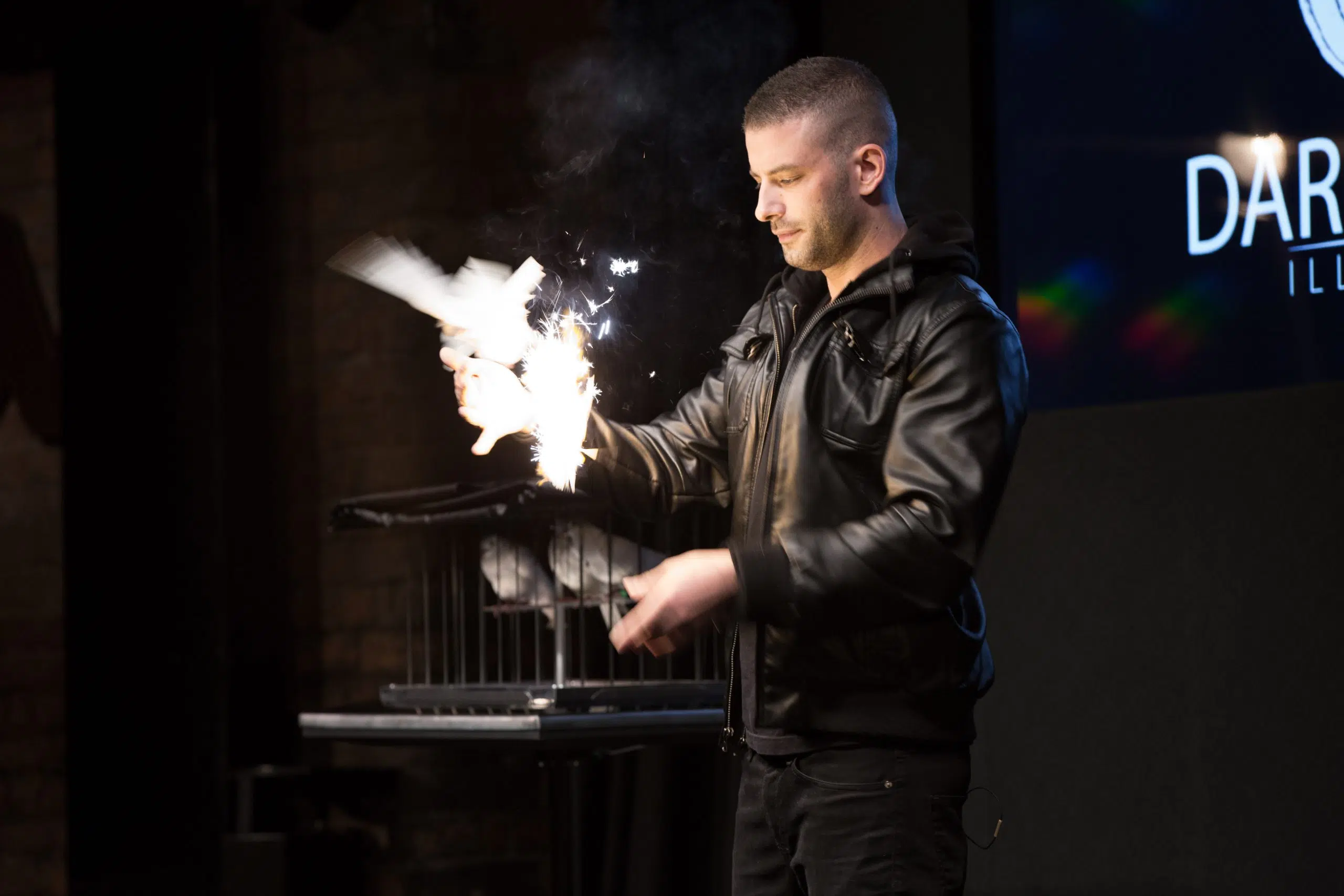 Tomorrow night, DARCY OAKE  performs his amazing Magic for Mental Health. Three shows dedicated to a Foundation named after his brother, Bruce, who passed away after battling  addictions.
The shows are expected to raise funds for a state-of-the art, not for profit , long term treatment facility in WINNIPEG ,  to help those suffering from addictions . Since addictions took the life of his brother, Darcy says it's a cause that's very close to his family. He notes the problem is only getting worse so it time to begin building a much needed treatment facility here!
Darcy's father , Sportscaster Scott Oake  says….." the family is committed to making his late sons life mean something."  The goal is over a million and half dollars to establish a place that will be unique. The focus will be on measurable outcomes that address all aspects of the person. There will be NO entry cost. Sobriety, mental health, employment, housing, a positive social network and improved self-esteem will be addressed as the treatment model.
Extra shows have been added because of ticket demand so good luck getting a seat. If you do , then expect to see some of the greatest illusions ever seen and know that your being there is helping  build something good for Winnipeg. For more information on the Bruce Oake Recovery Centre visit www.bruceoakerecoverycentre.ca.