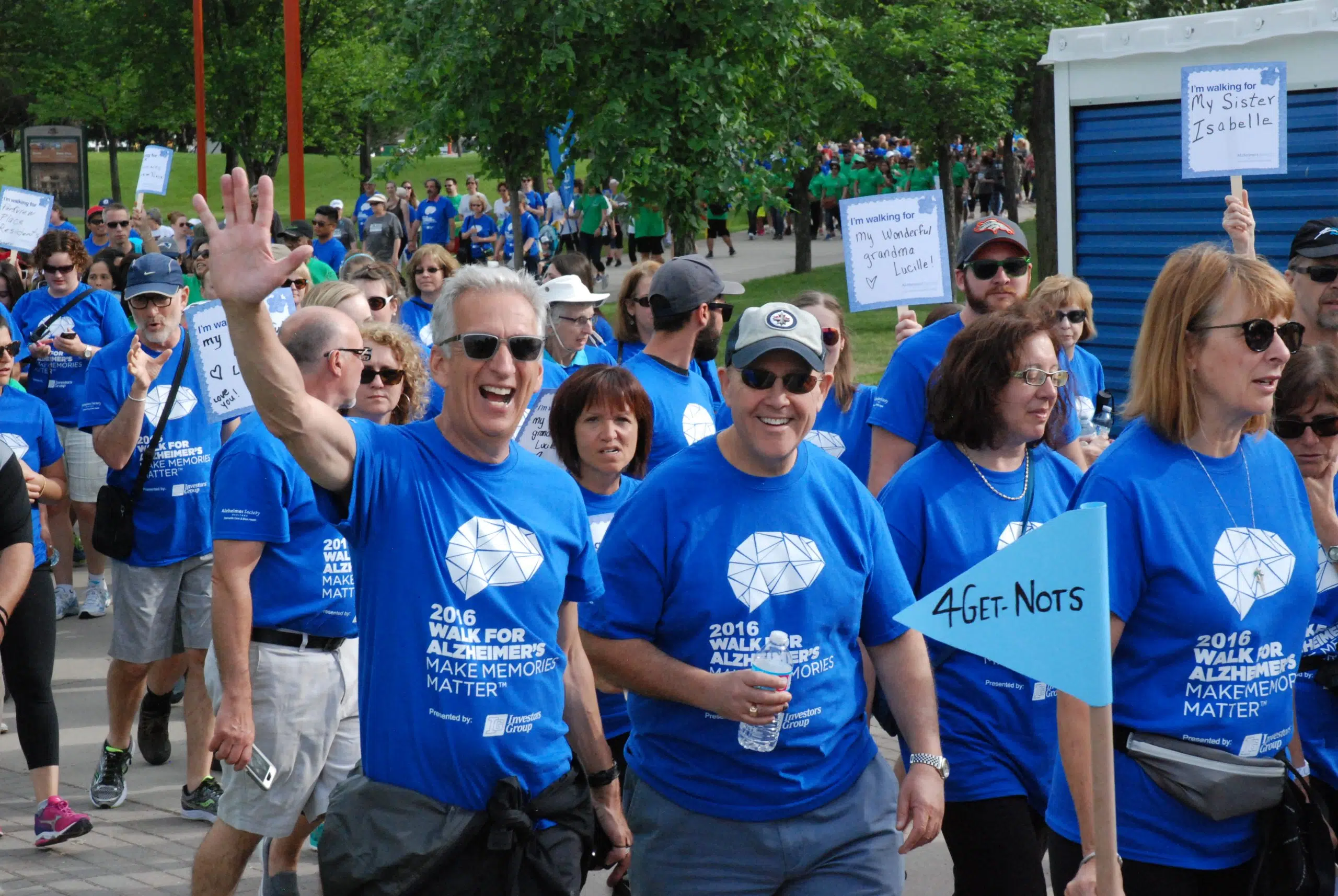 ALZHEIMER'S strikes fear for many in Manitoba. More than 22,000 suffer from it and the number is growing at an alarming rate. Over 40,000 will be diagnosed by 2038 when the economic burden is estimated to be more than 28 Billion. In Manitoba alone some 43%  have a family member or friend with Alzheimer's .
TUESDAY June 13th, (tomorrow) , hundreds will show up at The FORKS for this years 25th annual fund-raiser. Last year over 1000 walked in support of those affected. It's one of most well organized and fun walks the city will see this summer.
Volunteers direct participants to various tents  for  registration , food , massages , first aid and  fun stuff for the children . A great band of musicians provides live entertainment before and after the walk. Team Photos always take place on the BIG Hill so everyone has a keepsake. If you have concerns that dementia may affect you or a family member learn more about the seven warning signs. Log on @ www.alzheimer.mb.ca. or call 204-943-6622. Better yet , come , sign a pledge form and join the hundreds who will  Walk For Alzheimer's and Make Memories Matter!