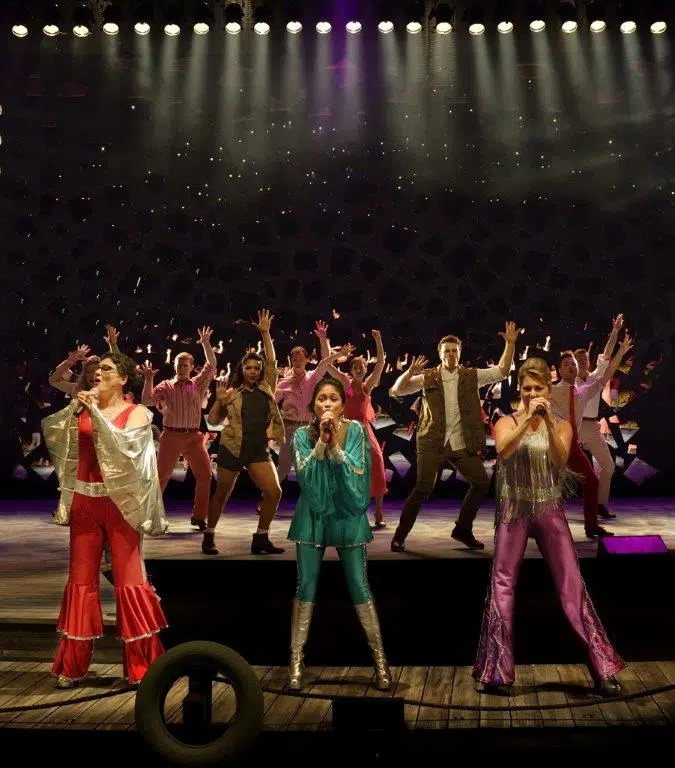 It's Opening night for "Mamma Mia", at Rainbow Stage tomorrow. Millions around the world know the characters, story and music. Imagine a mother, a daughter and three possible dads! Since its' inception in 1999, the show has grossed over 2 BILLION Dollars worldwide attesting to its popularity.
ABBA's timeless music, sets the stage for a sunny, funny tale set on a Greek Island Paradise. As the story goes, it's the eve of the daughter's wedding, and her quest to discover the identity of her father involving three men from her mother's past.  It's an enchanting tale of love, laughter and friendship and we get to be part of it, beginning tomorrow night.
KILDONAN Park will reverberate with such hits as "Super Trouper", "Lay All Your Love on Me", "Dancing Queen", "Knowing Me, Knowing You", "Take a Chance on Me", "Thank You for the Music", "Money, Money, Money", "The Winner Takes It All", "Voulez-Vous" . Get your seats by logging on at www.rainbowstage.ca/http://www.rainbowstage.ca/ It's called the ultimate feel good show and you can bet the crowds will be  singing! Now a few moments from the Broadway production.