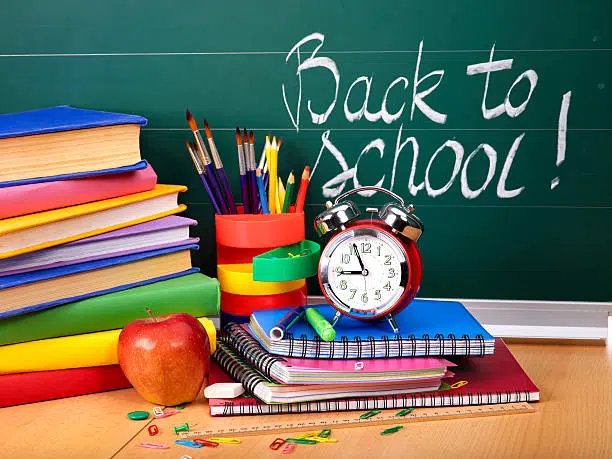 Parents are scrambling to find the money! It's back to school next week and a new study indicates Canadians will be spending  more for back to school  than they do on holiday gifts. A whopping 883 dollars this school year.
RetailMeNot.ca , reports kids may be the culprit. Most parents surveyed say they care more about getting what their children need rather than saving money , while more than half spend more than they planned. Surprisingly, Canadian parents spend more than those in the States!
Here are the Rankings of The Wish list items and their average costs: As expected , New Clothes rank #1 at a cost of 204 dollars; 2nd on the Wish List are Shoes  @ 97 DOLLARS; School Supplies are #3 at a cost of 103 dollars while a Smartphone Wish is 255$.The Laptop remains the most expensive wish at 582 dollars. Survey shows that more Dads give their kids what they want compared to Mom who is concerned about saving money. That said, going back to school will be a budget breaker for many who somehow find a way to make it work!