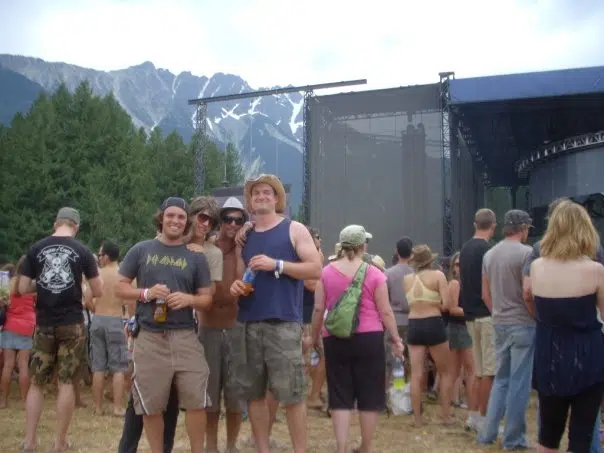 Back in 2008, the first ever Pemberton Music Festival lineup was announced. A group of us from Vancouver planned to go, but I was tight for money at the time and told the guys I had to bail. Well, they pitched in and bought me a ticket, even though one of them had to bail because of a new job opportunity. I have some pretty amazing friends.
Thanks to them I was able to see a pretty fantastic lineup with Nine Inch Nails headlining Friday, along with Jay-Z and Coldplay on Sunday. But it was Saturday night that took the cake.
60,000+ watched the Tragically Hip open for Tom Petty & the Heartbreakers. Talk about the longest and largest sing-a-long I've ever been a part of. After the Hip went off stage, we crushed bottles of water in order to get our voices back.
Tom Petty was late. 10 minutes after his scheduled start time went by. 20 minutes. 30 minutes. The crowd became restless, singing Tom Petty classics in anticipation of the concert we hoped was still going to happen.
With a beautiful mountain backdrop, and the sunset on full blast behind us, a helicopter appeared. The crowd went silent. It landed stage left. The door opened, and out walked Tom Petty. The crowd went nuts. "Did Tom Petty just arrive at a festival in a helicopter and walk directly onto the stage to perform?". Yes, he did, and it was freaking amazing.
Thanks to Josh Manuel and Glenn McFadden for that memory. Goodbye Tom Petty, thank you for being the soundtrack to many of our lives.