A few weeks ago, Birchwood Chevrolet Buick GMC heard that I had gone through life without ever owning a truck. The chance that you're in the same boat as I was is pretty good, so together, we came up with an idea to share some adventures of a first time truck owner! Maybe you're thinking about switching from your car/van/scooter and perhaps there are some benefits to owning a truck that you hadn't thought of before. When we were tasked with choosing a specific vehicle, one of the issues I had was being able to drive into our parkade downtown (I didn't want to be that who got stuck under the cement beams). So, the experts at Birchwood rightly chose the Chevy Colorado, the perfect mid-sized truck. Little did they know it would be love at first sight and they're likely never going to get their truck back. Hopefully they don't read this blog.
Out of the many benefits to having a truck, perhaps the most significant one is how much time you can save hauling things. For example, we used the back of my Colorado to load the entire liquor order for my brother's wedding and transfer it to the hall in one trip. If you knew my family, you'd understand that this is a tall task. But perhaps the most significant change the truck has provided is with Nala, my pup. You see, Nala, although cute and adorable, is a bit of a gong show in the vehicle. She's an anxious and playful girl, so when we go on road trips she doesn't sleep at all. Instead, she tried to "attack" oncoming vehicles, playfully jumping at the door when they drive by while barking at poor innocent pedestrians. Safe to say, our travel dates can be a tad stressful. However, the first time she went for a drive in the Chevrolet Colorado, she was out cold!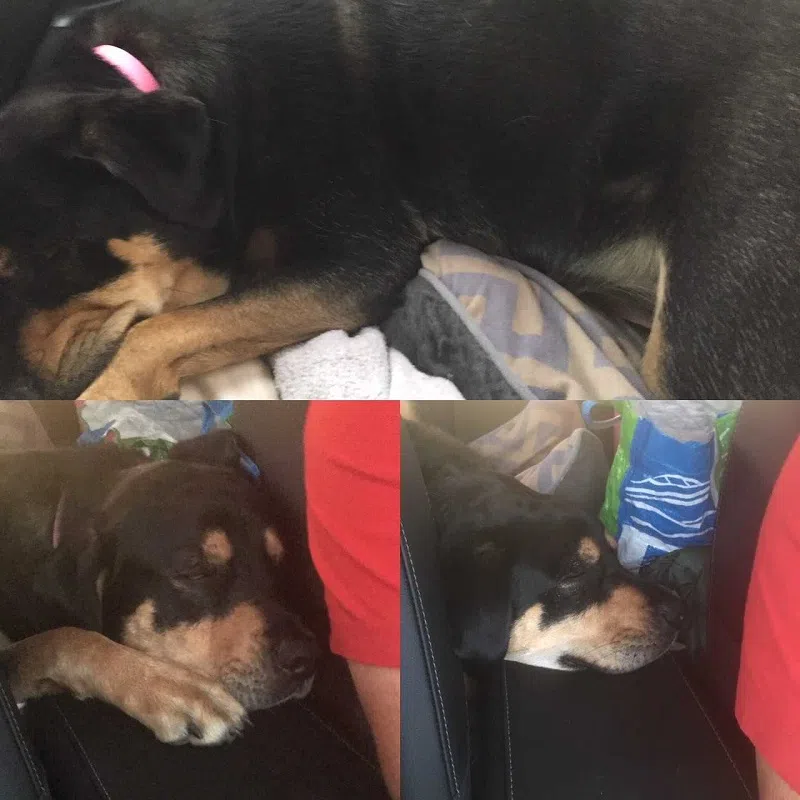 I'm not sure whether it's the smooth ride, the fact that she's on the same level in the back as I am in the front and she can rest her face beside me, or that she's been a Chevy girl this entire time without me knowing it. I'm not going to question it, I'm just going to enjoy it. If you're in the market for a truck, or a way to get your dog to sleep better, I definitely recommend talking to the fine people over at Birchwood Chevrolet Buick GMC.