If your kids love Goldfish Crackers (or maybe you do, don't worry I don't judge), a little heads up.  The Goldfish Flavour Blasted Xtreme Cheddar Crackers sold in both 180-gram and 69-gram packages have been recalled in Canada.
The Canadian Food Inspection Agency says the recall was triggered by a similar action taken in the US.
In the states, 4 different varieties of Goldfish crackers were recalled due to possible salmonella contamination.  The recalled flavours are: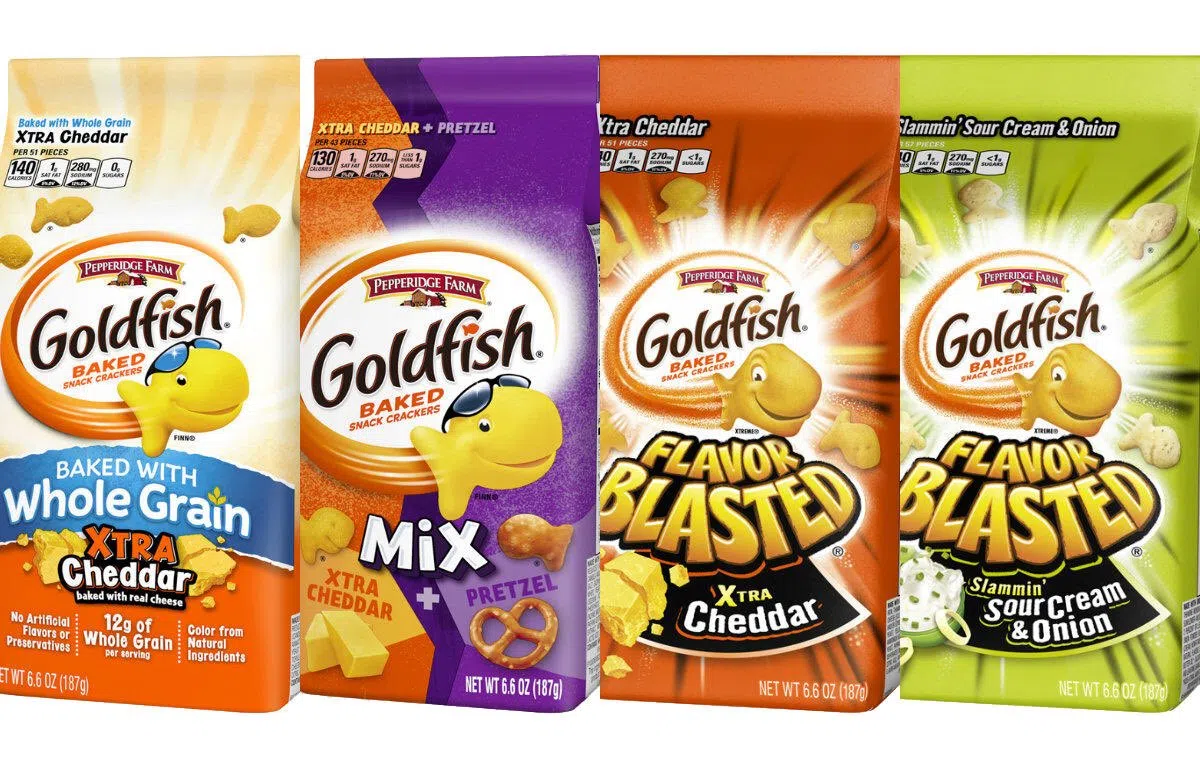 (1) Flavor Blasted Xtra Cheddar
(2) Flavor Blasted Sour Cream & Onion
(3) Goldfish Baked with Whole Grain Xtra Cheddar
(4) Goldfish Mix Xtra Cheddar + Pretzel
Please take a moment to read this important message regarding four varieties of Goldfish crackers and our voluntary recall decision. For more information visit: https://t.co/Z3NHVJ2k65 pic.twitter.com/tmYvbgAU1I

— Pepperidge Farm (@PepperidgeFarm) July 23, 2018
So if you did any cross border shopping worth checking the cupboards. There seems to be a lot of salmonella going around right now. Ritz Bites and No-Name Brand Chicken Nuggets were both recalled over the weekend as well.