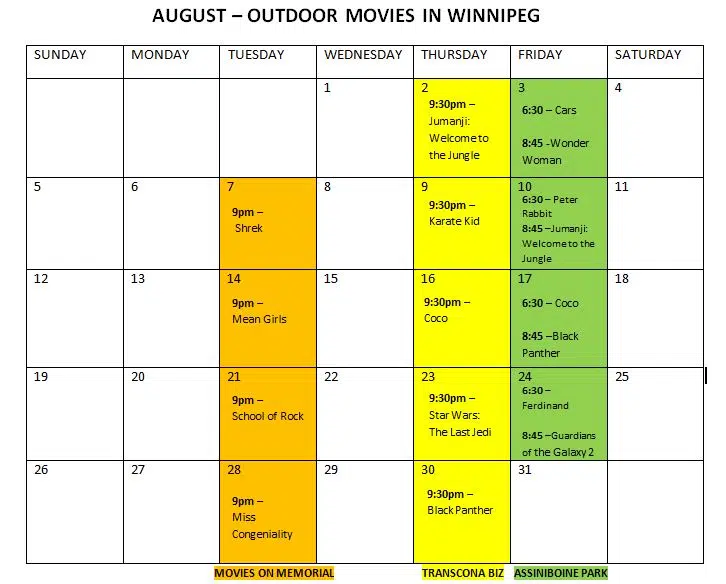 The month of August is full of opportunities to see great movies, while still enjoying our beautiful summer in Winnipeg.
Every Tuesday, Movies on Memorial is taking place in Memorial Park at the corner of Broadway and Memorial Blvd.
Every Thursday, Transcona BIZ is hosting movie nights at the Transcona Centennial Square (135 Regent Avenue).
Every Friday, Assiniboine Park will be showing two movies per night at the Lyric Stage.
Movies are all FREE!