Now that I have your attention, it's true! Today, you can get FREE cheeseburgers at McDonald's for National Cheeseburger Day!
So here's how it works, Today when you make a purchase worth 50 cents or more using their MY McD App (September 18th) you'll get a free cheeseburger!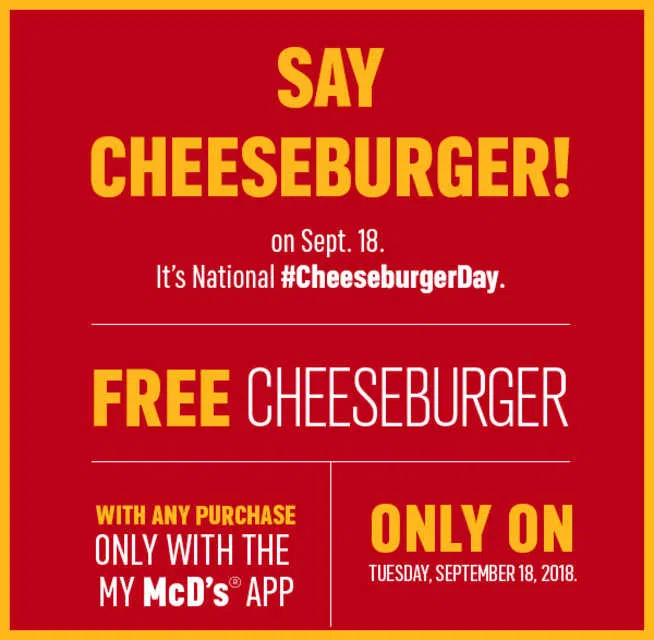 Buy a coffee?  BAM CHEESEBURGER….Grab a drink…BAM CHEESEBURGER…Buy a cheeseburger…BAM ANOTHER CHEESEBURGER.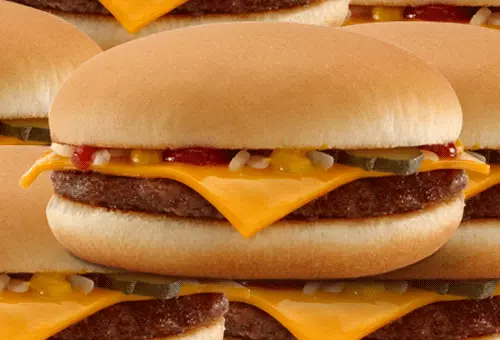 Now there is some fine print. Only 1 cheeseburger per person…but for a free cheeseburger I don't think anyone would blame you for sporting a fake mustache or some sunglasses…I know I wouldn't.