A new survey from the  Retail Council of Canada (RCC) shows how much Canadians will spend this year.
The national average for everything from gifts, travel, food and entertainment is $675 and changes based on province
Here are the average numbers of Canadian holiday spending across the country:
British Columbia: $688
Alberta: $622
Saskatchewan: $611
Manitoba: $611
Ontario: $805
Quebec: $458
Atlantic Canada: $813
So we're a little under the national average, but at least we aren't as frugal as Quebec!!
The survey also says 65% of Canadians have a firm budget for holiday spending, 28% of them will probably end up spending more than planned.
What do we spend the most on? Food, alcohol and sweets for holiday parties and entertaining take up a big share of that budget, followed by clothing and toys.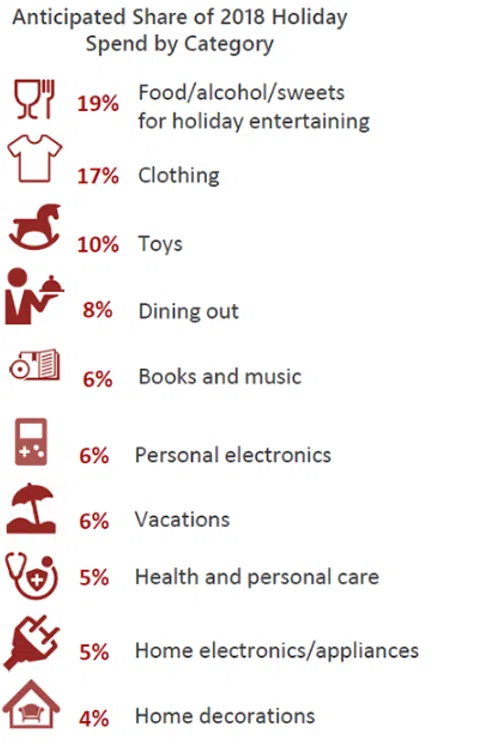 How much do you plan to spend?