Let me preface this with an acknowledgement; I am acutely aware that the mere fact these words and their definitions are in my, in the context of this subject, "geriatric" hands they are already on their way out, however, until they die out completely you're going to hear them…SO… in pursuit of a broader understanding between the generations. I will share anyway 😉
For instance… You may be getting together for "tea" with your niece, on her thoughtful invitation and show up thirsty (oh goodness, there's another one but not for now) for a nice cuppa Cream Earl Grey.  Without this handy guide, you could be sorely disappointed to find that all your sweet niece intends to serve you is a healthy dose of "gossip".
Similarly, you might be nursing some hurt feelings after your, normally loving, nephew tells you really "beat your face" and that you were "snatched" at your recent New Years Eve gala…when, in actual fact, he was just admiring your next-level makeup application and overall fabulous look.
Like I said, not all of these are new but, possibly, new to you if you're north of 30 (or 40 😉 and, hey, a little re-cap never hurt anyone!  BTW… If you thought you had "Ratchet" down you might be surprised…
Ten Slang Terms You'll Likely Hear in 2019, and What They Mean
1.  "Tea."  Either spelled T-E-A, or just the letter T.  It means "gossip."  So if you "spill tea" about someone, you're talking behind their back.
2.  "Beat."  It can be a verb or an adjective, and it's about applying make-up.  You might hear someone say, "I've gotta beat my face, because I've got a date tonight."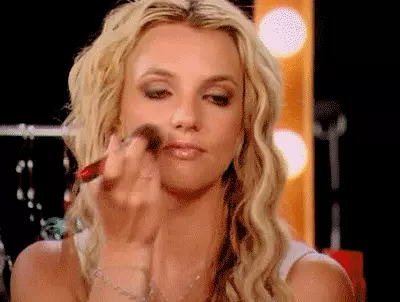 3.  "Snatched."  It means you look good.  So if you "beat your face" and you show up to an event looking fabulous, you're "snatched."
4.  "Basic."  That one's been around a while, so you've probably heard it.  Basically, anything mainstream is basic.  Pumpkin spice lattes, a tattoo of a Chinese character, and having dinner at the Cheesecake Factory could all be described as "basic."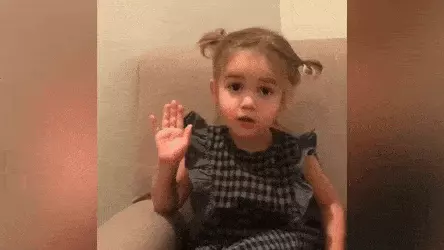 5.  "G.O.A.T."  It's an acronym that stands for "greatest of all time."  So if one of your younger co-workers says, "you're the goat," they're giving you a compliment. (WOAT is the opposite of this however, if someone says you're the WOAT…they think you're the WORST)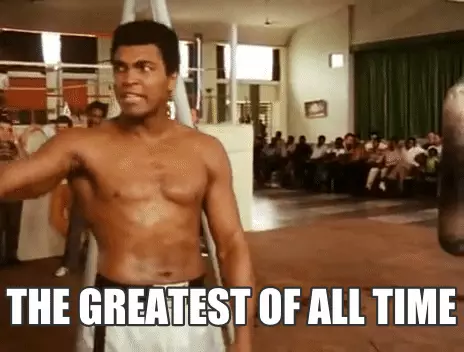 6.  "Extra."  It means over-the-top.  But not necessarily in a good way.  Like if someone accidentally bumps into you on the street and you key their car . . . the way you reacted was so "extra."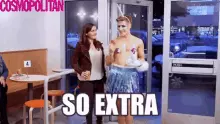 7.  "Gucci."  It basically just means good.  So if you like something, "it's Gucci."
8.  "Thirsty."  It means you desperately want approval, or desperately want to get with someone in an R-rated way.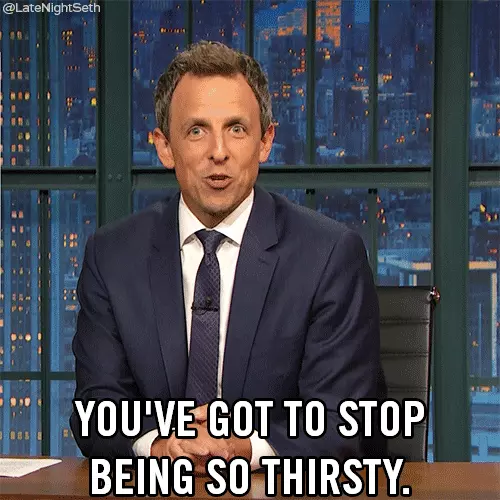 9.  "Keep it 100."  It means you're authentic, like "keep it real."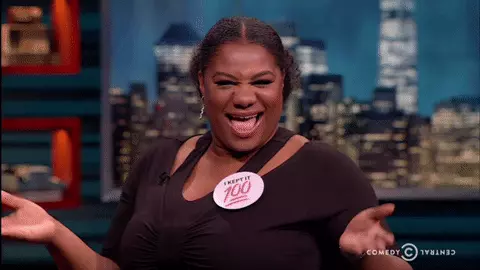 10.  "Ratchet."  It's normally used to describe someone who's obnoxious, rude, or trashy.  But it can also mean you're "cool" now, in the right context.